What you need to know about the
Apple and Google privacy changes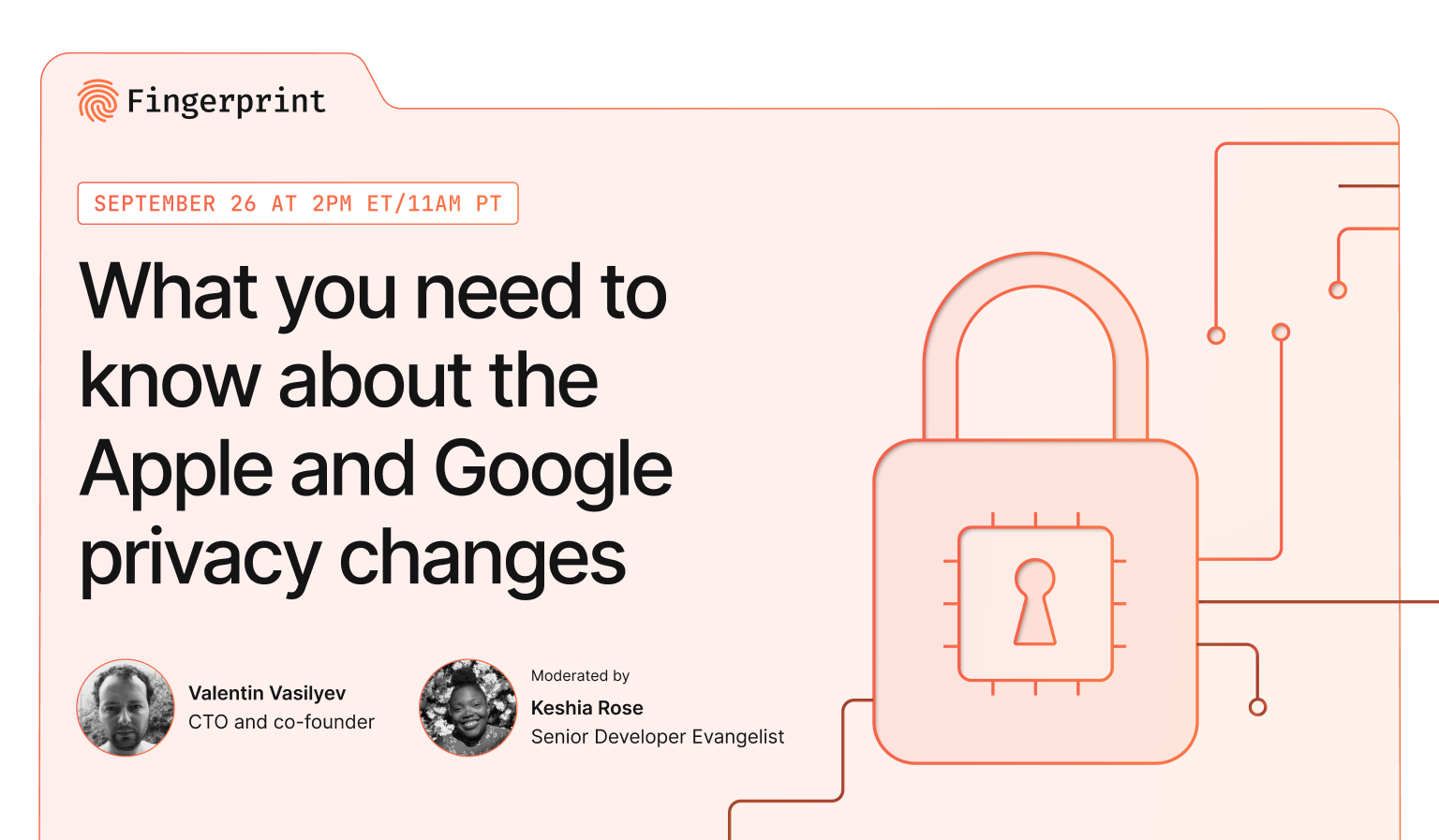 You've probably seen the headlines from Apple and Google and their upcoming changes to privacy features and requirements amongst their devices and services.

Especially with Apple iOS 17 and the latest Safari update launching this fall, there are some significant changes to what fingerprinting means amongst these offerings.

Our co-founder and CTO, Valentin Vasilyev, is sitting down for a fireside conversation with our Senior Developer Evangelist, Keshia Rose, discussing what to know about all of these changes, what actually matters, and how this all affects our industry-leading 99.5% device identifier accuracy.

There were be a Q&A at the end for any questions you may have on the topic.

Save your spot now.
our product is Trusted by top organizations like: